Saturday - 5:00PM Sacred Heart, Brewster
Sunday - 8:00AM Sacred Heart, Heron Lake
Sunday - 10:00AM St. Francis Xavier, Windom

Please review the weekly Bulletin for Week Day Mass times


St. Francis Xavier, Windom
Monday–Thursday, 9:00AM–3:00PM
Pat Spencer: Office Administrator
Phone: 507-831-1985
E-mail: [email protected]
The last session of "Who is God?" will be changed to Sunday July 10th at 5:30 (instead of July 3rd.) We would love for you to join us!
Coffee and Rolls
will be served once a month on the 2
nd Sunday of the month during the summer.
-Catechesis of the Good Shepherd
We are excited to start the process of beginning a Catechesis of the Good Shepherd Level I Atrium at St. Francis Xavier.
We really need some more help with building small models of items seen in a church (altar, tabernacle, etc.) and small dioramas of events that happened in the bible (the visitation, the annunciation etc.) I have instruction manuals and diagrams for all items. Just need someone who can cut to size and put them together! Starting July 10th, there will be a file folder with materials manuals for each item needed, sitting on the table next to the kitchen. Please take a look. If there is anything that you are able to make, please sign up and take the corresponding packet.
For more information, contact Katelin Brown
-
[email protected]
For more information on Catechesis of the Good Shepherd, visit
cgsusa.org.
Staff
Office Administrator

Faith Formation Coordinator

Assistant Faith Formation Coordinator

Bookkeeper
Weekly reading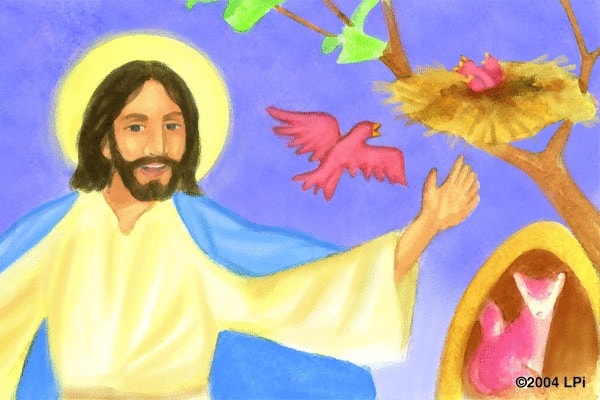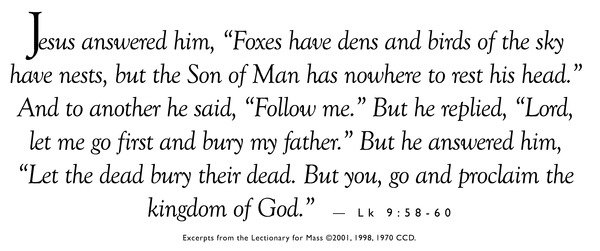 Weekly reading
Readings for the week of June 26, 2022
© Liturgical Publications Inc